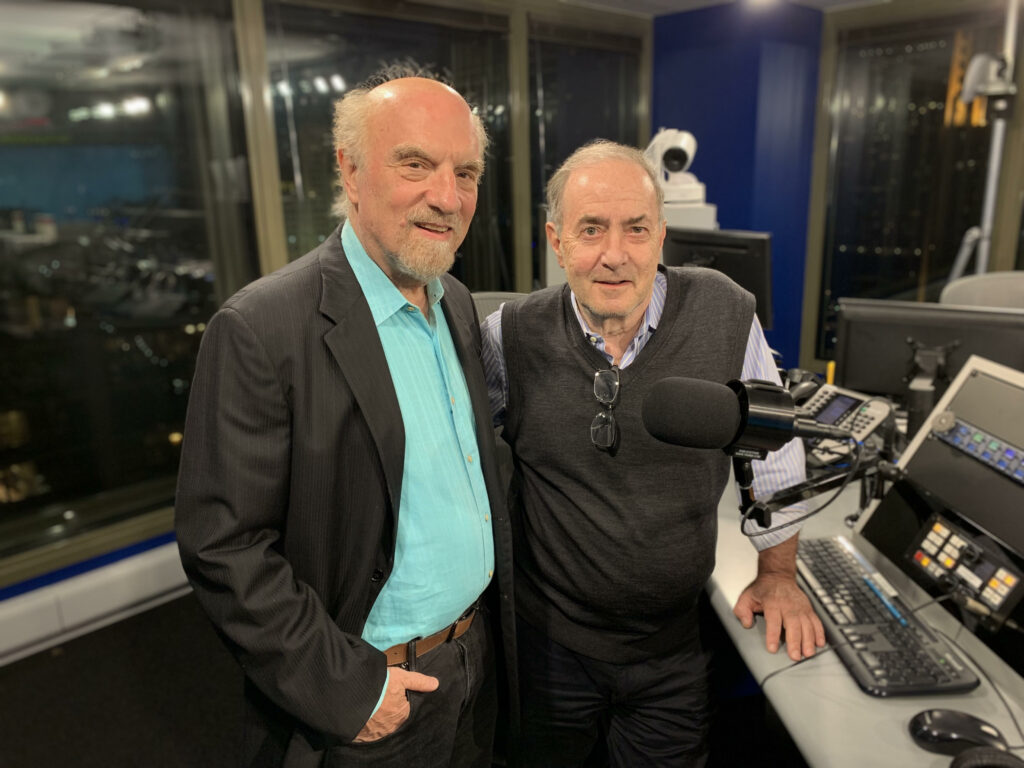 About the Book What is Soul?
Philosophers often ask important questions, and the new book What Is Soul? follows suit. Iconic music educator David Bloom uses this question to throw a wide lens on the word "soul." Culling over thirty interviews for juicy insights, memorable stories and perspectives, Bloom asks the questions, and the majority of the book is in the voice of the interviewees, including the late radio host Studs Terkel, activist/entertainer Oscar Brown Jr., and creative professionals ranging from a chef to a flamenco dancer. Featuring people with diverse life experiences, the book contains a variety of answers from a philosophy professor, a psychiatrist, a federal judge, musicians, historians, an ad agency CEO, a rabbi, a Hollywood movie producer and many others.
About David Bloom
​When Author David Bloom first heard soul music he felt the ember of authenticity and has nurtured creativity and storytelling via music throughout his career. The Chicago music education icon founded the Bloom School of Jazz in 1975, and received the "Jazz Educator of the Year" award in 2017 from the Jazz Institute of Chicago. In addition to his recent book What is Soul?, Bloom has written eight music method books, articles and essays; and is a multi-genre producer and composer, visual artist, guitarist and flautist. His work has been featured on local major television (WGN, CBS, NBC, WTTW) and in The Chicago Tribune, Chicago Jazz Magazine and Guitar Player. The school's 38th anniversary Cool Heat Concert aired on WTTW Channel 11 television. Bloom School of Jazz alumni include thousands of students of all ages and from all walks of life, as well as Grammy award winners.
What is Soul? Trailer
What People Are Saying
"This is a very intriguing book. [It] takes this topic much deeper than just music. He interviews very interesting people from celebrities like Studs Terkel and Bill Curtis to 8th graders to musicians and composers and actors, all talking about what soul is and what it means to them. This book will trigger your own deep thoughts about a lot of things.You can also pick the book up and read different sections. You don't have to start at the beginning. I really loved this book and I know a lot of you out there will, too." – J. Johnson
David Bloom: Notable Highlights
Published What Is Soul? (2019)
Launched The Bloom Foundation 501(c)(3) to provide scholarships to underserved youth (2018)
Jazz Educator of the Year Award from Jazz Institute of Chicago (2017)
Bloom School of Jazz Cool Heat Concert aired on WTTW Channel 11 television (2015)
Produced songs for Oscar Brown Jr. and ten CDs for The Perfect Set class
Composed three full-length jazz albums on Fire & Form Records
Visual artist with large-scale abstract paintings, presented at two art shows
​Taught improvisation to Air Force National Guard Band for four years, as well as at Roosevelt University and Northwestern University​
​Founded Bloom School of Jazz in 1975, teaching thousands of students
Book Cover Image